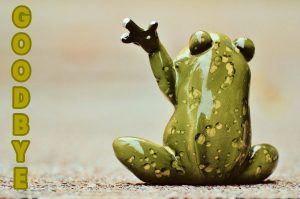 Well, our Kodiak travel trailer just left our driveway for the last time.
It has new owners now and it is off on other adventures without us.
Because of health issues we have noy used the trailer since August of last year. Now, Georgia is having hip replacement surgery next month so most of this summer she will be doing rehab. We decided it was better to sell the Kodiak to people who can get good use out of it than to let it set motionless.
Maybe some day will have another RV. The Kodiak was our fifth so it certainly is possible there will be more. For now though, the parking space next to the garage is empty.
Do I hear a fishing boat calling my name?
Save