I know, I have been lax about posting for a while – again. We haven't been doing any traveling for a while now.
In my last post I said that Georgia was scheduled to have hip replacement surgery in May. That surgery went well and she is now in the rehab stage of recovery. She has been getting physical therapy at home three days a week. Next week she will start going to a local facility for out-patient therapy for another four to six weeks. After that, we wont have to stay so close to home.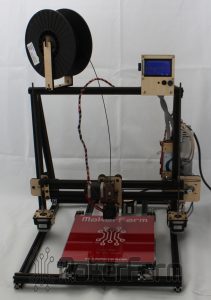 We have been talking about getting a 3D printer for a while now but just hadn't gotten around to it. So, while we have been home more, I started looking into them.
There are a lot of commercial 3D printers available now but I couldn't find one that has all the feature I want. I plan on getting into 3D printing as a hobby so I want a printer that I can modify and expand as I learn more. To get what I want, I decided I would build my own from a kit.
I have ordered the kit I chose and it should be delivered soon. I will post occasional updates here but, I have also started a new website just about 3D printing for hobbyists. If this is a subject you are interested it, you can see the new site at 3DHobbyist.com. I hope you will enjoy it.
Save
Save
Save
Save
Save