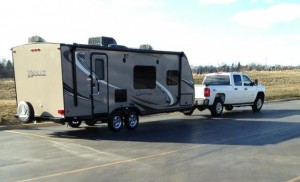 We took our new Kodiak travel trailer out of storage Monday and brought it home to get ready for our first trip of the year.We will be spending the next few days loading it with all the stuff we will need for a week away.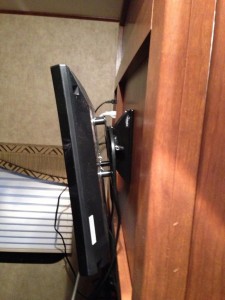 Some of the things we have added so far include a mount for a TV in the bedroom. The factory supplied a solid surface to attach the mount but I still want to add some way to strap it down for travel.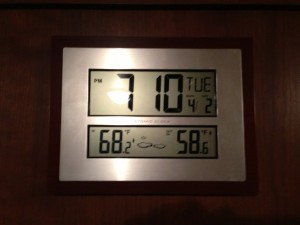 We bought a clock/weather station with a remote sensor for outdoor temperature. I haven't figured out a permanent location for the sensor but I will. Maybe somewhere under the propane tank cover?
We picked up a second indoor/outdoor thermometer for less than $10 at Walmart and mounted it over the refrigerator. I put the remote sensor for that one in the frig so we can see how cold it is without opening the door. This one also displays the high and low temperature so we will know if the refrigerator was off for any length of time. We are using the old style thermometer to check the digital one for accuracy. So far, so good.
There will be more additions and modifications as we get more familiar with the trailer.