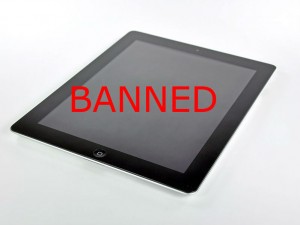 Lets hope the ridiculous set of proposed limitations on electronic flight bag use gets dropped by the FAA. If this draft advisory circular, entitled Guidelines for the Certification, Airworthiness, and Operational Use of Electronic Flight Bags EFB, is approved it just might make all portable GPS navigators obsolete. Here is one quote from the Flying Magazine article that shows how far reaching this proposal is:
"…it strongly suggests that own-ship position (showing the little airplane on the moving map or chart) is an illegal function"
Read more about efforts to stop this proposal at these links:
Flying Magazine article – Use an iPad go to Jail – Does the FAA want to eliminate handheld GPS navigators and chart readers or are they just bad at writing rules?
AOPA article – Electronic flight bag crusher? AOPA, GAMA oppose proposal that would limit EFBs
This is an issue we need to keep an eye on.
UPDATE: 11 Aug 2011
The FAA has clarified it's position on this issue and confirmed that the recommendations in the proposed advisory circular do not apply to regular part 91 operations.
Flying Magazine quotes FAA representative Steve Morrison:
"Regular Part 91 operators, he said, simply needed to confirm that their iPads or Garmin portables or other portable devices don't interfere with the installed aircraft electronics or other systems, a check that the regs authorize the pilot in command to perform."