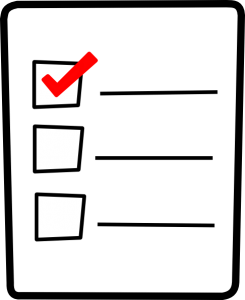 I first heard about the National Recreational Vehicle Inspectors Association on one of the Living the RV Dream podcasts. I looked into the association and the possibility of becoming an RV inspector. Everything I saw sounded good to me.
RV inspection could be a supplemental source of income after I retire or, if I decide against that, at least it will help me be able to diagnose problems with my own trailer. Then I  can fix them myself or save diagnostic time (and my money) by being able to tell the repair shop what I want done.
NRVIA offers a few options for completed the training needed to become a fully certified RV inspector. The first is to complete the online training they makes available to members, pass the exams and then attend an advanced hands on class.
The second option is to attend in person classes for both the basic RV maintenance training and the advanced inspection course.
Finally, there is the option to take the online training and, if I feel I need more hands on work, to follow the second path at that point.
The third choice is the option I decided on, I joined NRVIA and I am working on the online course now. If I decide to go on from there, I will take the RV maintenance course if I feel I still need it or I will go straight to the advanced inspection course if I am comfortable with what I learned online. I felt this option gave the most options and is a relatively inexpensive way to find out if RV inspection is for me.
I will give updates on my progress as I work toward becoming certified. If you would like to learn more about NRVIA and working as an RV inspector, you can get more information at these web sites:
National Recreational Vehicle Inspectors Association – http://nrvia.org/