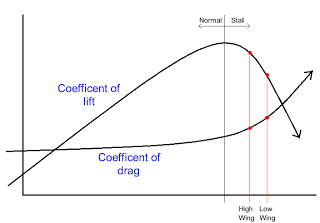 Last night I attended a very interesting seminar at Skill Aviation. The description from the FAA FAST web site was:
"Better Living Through Alpha: Angle of Attack, Stalls and Spins
This seminar will explore angle of attack, stall and spin dynamics and unusual attitude recovery. After the seminar participants will be able to ask questions and explore Skill Aviation and Gauntlet Warbirds' T-6 or L-39, which will be available for training flights at UGN on May 15 and anytime at ARR."
While the presentation was held at Skill, it was given by Greg Morris, chief pilot at Gauntlet Warbirds. As a Master CFI-Aerobatic, Greg knows his stuff when it comes to unusual attitudes and spins. I learned a lot about advanced recover techniques from his talk. The evening was well worth the time and a good way to start getting my head back into flying.